Michelle Lujan Grisham is Governor of the State of New Mexico, and chair of the State Investment Council.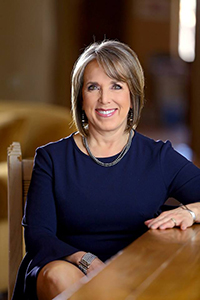 Michelle Lujan Grisham was elected by New Mexicans on November 6, 2018, as Governor for the State of New Mexico. She is a 12th-generation New Mexican who has dedicated her life to serving her community while fighting for families, seniors, and veterans, and building an economy that works for all New Mexicans.
Previously she held three terms as a U.S. Congresswoman in the U.S. House of Representatives. There she served as chair of the Congressional Hispanic Caucus and served on the Budget Committee and Agriculture Committee in the U.S. House of Representatives. She has passed legislation to help local tribes, public schools and pay for training for law enforcement. She also took on the VA to increase veterans' access to health care, convinced the Social Security Administration to hire more judges, and held bureaucrats accountable for cleaning up a jet-fuel spill that threatened Albuquerque's drinking water.
After graduating from the University of New Mexico's law school, Michelle worked providing free legal services for seniors with the state bar's lawyer referral for the elderly program. She served as director of the state agency on aging for 14 years, pioneering innovative practices now used nationwide, including undercover inspections of nursing home facilities. In 2004, Michelle was appointed Secretary of the Department of Health where she expanded the number of school-based health centers and instituted teen pregnancy prevention programs. She was elected to the Bernalillo County Commission in 2010, serving for two years before winning an open seat in New Mexico's 1st Congressional District in 2012.
Laura M. Montoya, State Treasurer

Treasurer Laura M. Montoya was sworn into office on January 1, 2023 as the first female New Mexico State Treasurer and the first Latina in this country's history. Laura was born, raised and educated in Northern New Mexico.
Treasurer Montoya has served New Mexico for more than two decades at the federal, state, tribal and local government. Montoya served under US Senator Jeff Bingaman as a Constituent Services Representative, in several capacities at the New Mexico Legislature, served under the leadership of Treasurer Douglas M. Brown and assisted with the transition to Treasurer James B. Lewis.
Treasurer Montoya was the elected, two-term Sandoval County Treasurer. With her leadership, internal controls and policies were developed that earned several clean audits and a 99.37% tax collection rate for the ten years charged to the Treasurer. Montoya served as the Legislative Chairwoman for eight years. In that capacity, the Treasurers Affiliate worked on the passage of over 20 pieces of legislation that removed tax loopholes; effected efficiency of tax collections; equitability of property taxes; assisted our Veterans, Seniors and New Mexicans with disabilities; and expanded the permissibility of investments in New Mexico for Class A counties and municipalities within Class A Counties.
Treasurer Montoya also served as the Vice Chair of Finance, Pensions and Intergovernmental Affairs and Chair of the Next Generation Young Elected Officials with the National Association of Counties, the only Treasurer on the NM Tax Policy committee, a board member on New Mexico Counties.
Treasurer Montoya earned her bachelor's degree in Political Science and Psychology with a minor in Sociology and her master's degree in Public Affairs from New Mexico Highlands University. Through a competitive process, Montoya became the 2003 Rotary Ambassadorial Scholar and studied International Relations at the University of Costa Rica. Montoya has earned her Certified Treasury Official, Certified Public Official and Certified Public Manager along with over 600 credit hours in finance, investments, treasury, market outlook and leadership. Montoya teaches finance and treasury classes to county and city employees and elected officials as well as union members.
She is the daughter of Councilman Michael L. Montoya and Geralyn B. Montoya of Las Vegas, NM.
Stephanie Garcia Richard, New Mexico Commissioner of Public Lands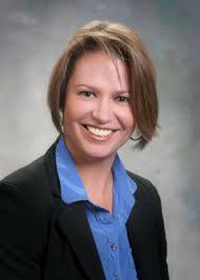 Stephanie Garcia Richard is the first woman and educator to be elected to the position of New Mexico Commissioner of Public Lands to oversee the State Land Office responsible for raising revenue off state trust lands to pay for New Mexico's schools and hospitals.
Born in Tucumcari and raised in Silver City, Stephanie learned at a young age the importance of serving others. Her father, a WWII veteran was a teacher; her mother was active in their church and community. Stephanie grew up in a family that operated ranches on the eastern plains and northern mountains of New Mexico, giving Stephanie a strong connection to our land. After graduating from Silver High School, Stephanie went on to receive her undergraduate degree from Barnard College at Columbia University in New York.
During her tenure as a New Mexico State Representative and Chair of the House Education Committee, Stephanie championed laws to increase access to a quality education, transparency, and investments in renewable energy, job training, and economic development.
As Land Commissioner, Stephanie will ensure we maximize the revenue earned from our land, while diversifying our investments, promoting outdoor recreation, and encouraging renewable and commercial development on state trust lands. With the largest continuous oil and gas resource potential ever assessed in the world sitting in Southeast New Mexico and some of the greatest potential for solar and wind energy development, Stephanie is excited to get to work and make more money for all New Mexicans while protecting the health of our land.
You can learn more about the State Land Commissioner and the State Land Office here.
Wayne Propst, Department of Finance and Administration Secretary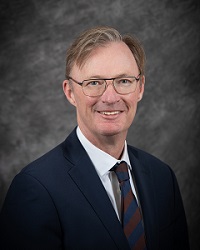 Wayne Propst is the Cabinet Secretary for the New Mexico Department of Finance and Administration, having been appointed to the position by Governor Michelle Lujan Grisham in January 2023. Prior to his appointment, Wayne served as the Chief of Staff to the New Mexico Public Regulation Commission (NMPRC), overseeing a staff of 100 employees and a $13 million operation budget. The NMPRC regulates public utilities (gas and electric) and has jurisdiction over pipeline safety and public transportation matters.
From 2012 to 2021, Wayne was the Executive Director of the New Mexico Public Employees Retirement Association (NMPERA) where he oversaw a $15 billion Trust Fund administered to provide a defined retirement benefit to 45,000 public sector retirees and 55,000 active public employees (state, county and city). During his time at NMPERA, Wayne help develop two comprehensive pension reform proposals that were enacted by the NM Legislature and that resulted in significant reductions to the Plans unfunded liabilities and improvement in NMPERA's long-term solvency outlook. While at NMPERA he also oversaw a 457b deferred compensation plan with $500 million in assets under management and 20,000 participants.
Wayne was the Executive Director of the New Mexico Retiree Health Care Authority (NMRCHA) from 2008 to 2012, where he oversaw New Mexico's retiree health care plan for retired public employees and teachers, taking over when the plan was on the verge of insolvency and leading a benefit and contribution reform process that resulted legislation restoring the plans long-term solvency outlook. Wayne also served as a senior legislative analyst for the New Mexico Legislative Finance Committee and Director of the Office of Policy and Planning for the New Mexico Department of Health from 2005 to 2008.
Wayne returned to New Mexico in 2005 after serving as the Country Director for the National Democratic Institute for International Affair's (NDI) field office in Abuja, The Federal Republic of Nigeria. In Nigeria, Wayne led a legislative strengthening program, funded by the U.S. and British governments, to help establish a National Assembly after Nigeria's return to democratic rule in 1998. Wayne also oversaw programs to bring international election observers to, and train domestic election monitors for, Nigeria's 2003 elections.
Prior to his time in Nigeria, Wayne served for nearly seven years as a senior legislative advisor to U.S. Senator Jeff Bingaman (DNM) where he worked on banking, telecommunications, labor and other issues, including the impeachment trial of President Clinton.
Wayne is a graduate of Eastern New Mexico University and the University of New Mexico School of Law. After graduating from law school, Wayne joined the U.S. Peace Corps and served for two years in the Republic of Gabon where he trained rural farmers on how to build fishponds and raise tilapia. Wayne has also served as legislative and election consultant for the Carter Center, the International Republican Institute and the National Conference of State Legislators in Algeria, Nigeria and Somaliland.
Kurt A. Sommer, Public Member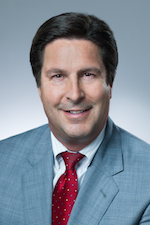 Kurt A. Sommer was appointed to the State Investment Council by the Legislative Council in 2023. He is a shareholder and managing director of the law firm of Sommer Udall Law Firm, P.A., located in Santa Fe, NM. Kurt has been employed by this law firm since January 1986. He practiced law in Albuquerque from 1984 to 1985 with the law firm of Schlenker, Lebeck & Sommer, P.A. He practices in the areas of estate and trust planning, estate and trust administration, income, estate and gift taxation for individuals and family owners, real estate law and business transactions.
Kurt is the current President-Elect of the American College of Trust and Estate Counsel. He has been a fellow since 2002. He served as the chairman of the New Mexico Bar Association taxation section section and real
property and probate sections, and as past chairman of the Santa Fe Estate Planning Council. Kurt chaired the Probate Court Rules Committee for the New Mexico Supreme Court from 2015-2017. He received his A.B. in Economics from Georgetown University in 1981 (magna cum laude), and his J.D. degree from the University of New Mexico in 1984.
Harold W. Lavender Jr., Public Member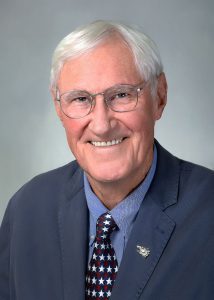 Harold W. Lavender, Jr. was appointed to the State Investment Council in August 2011 by the Legislative Council.  He was re-appointed in March 2013, and then again in March 2019.
As a former member of the Chicago Board of Trade, Mr. Lavender's experience and expertise in the futures and options markets as a trader and broker spanned more than three decades. While a member of the CBOT, Mr. Lavender was involved in governance and management, and served on various oversight and conduct committees. Twice elected a CBOT Director, he served three terms as a member of the Executive Committee.
Employed currently by Central New Mexico Community College (CNM), Mr. Lavender serves in a role of finance and business development for CNM Ingenuity.  A graduate of the University of New Mexico and the University of New Mexico School of Law, Mr. Lavender practiced law focusing on business development, government relations, and business and commercial law until becoming an Inactive Member in 2023.
Tim Jennings, Public Member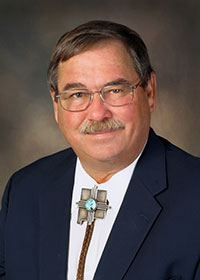 Timothy Z. Jennings was appointed to the State Investment Council by the Legislative Council in 2013. He is the son of an oil and gas attorney, and a native New Mexican, born and raised in Roswell. Tim is a graduate of the New Mexico Military Institute High School, attended New Mexico State University, and graduated from Creighton University with a Bachelor's degree in business administration.
Tim has a long history of public service, which began in 1974 when he was elected to the Chaves County Commission at the age of 24. In 1979, he entered the legislature and began his career in the New Mexico State Senate, which included nine consecutive terms, leadership roles as majority whip (1989-1996), majority floor leader (1997-2001), and president pro tempore (2008-2012). As a fiscal conservative, Tim worked hard to collaborate with Senate colleagues across both sides of the aisle, and do what was best for New Mexico.
Tim is a rancher by profession, and continues to serve on the Board of Directors for Pioneer Bank in Roswell. He was elected Mayor of Roswell in 2022.
L. Michael Messina, Public Member

Michael Messina joined the New Mexico State Investment Council in June 2019.  Michael is an attorney who has worked extensively on financial transactions since beginning his career in securities law more than 50 years ago. He has worked in private practice in New Mexico for more than 30 years, emphasizing financial and commercial transactions, commercial litigation, business organization and commercial real estate, among other areas. Previously he was the director of the National Health Law Program at the University of California at Los Angeles and worked on securities law as well as civil rights cases. He earned an economics degree from Dartmouth College and his law degree from the Yale Law School.
Nicolas M. Telles, Public Member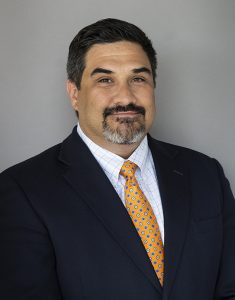 Nicolas M. Telles was appointed to the State Investment Council on January 21, 2020 by Governor Michelle Lujan Grisham fulfilling the requirement that a chief financial officer of a state institution of higher education be a Member of the Council.
Nick has dedicated nearly two decades of his career to public service in the areas of public finance, legislative education policy, higher education and leadership. Nick currently serves as the Vice President for Finance and Administration and CFO for Santa Fe Community College where he has led transformational change in the college's financial stability and performance.
Nick also served as Director of Finance for Valencia County where he was recognized by the NM Office of the State Auditor for accountability and excellence related to the county's annual audit. The Valencia County Commission also appointed Nick, by a unanimous vote, to serve as Interim-County Manager.
Nick also has extensive legislative experience working for NM Senate leaders on the Senate Education Committee and in the Senate Majority Leadership Office. In this capacity, he worked directly on education public policy and finance matters related to early childhood education, K-12 education, need based scholarships, dual credit, adult basic education, and higher education.
Nick earned an M.B.A. and Bachelors of Business Administration with a concentration in Finance, both from the University of New Mexico, Anderson School of Management.
Catherine A. Allen, Public Member

Catherine Allen was appointed to the State Investment Council on March 3, 2021. For more than 30 years, Catherine Allen has been an outstanding leader in technology, strategy and corporate board governance and a key thought leader in business innovation, cybersecurity and risk management.
Catherine is the Founder and Chairman of the Board of The Santa Fe Group (SFG), based in Santa Fe, New Mexico.  The SFG is a strategic advisory company focused on cybersecurity and risk management, specializing in briefings to C-level executives and boards of directors at financial institutions and other critical infrastructure companies. The SFG provides management for the Shared Assessments Program, a membership organization focused on best practices and assessment tools in third party risk management. Shared Assessments has over 325 corporate members, including many of the Fortune 1000. The SFG has received many awards from Cyber Defense Infosec and SC Media for their contributions to cybersecurity and risk management. Catherine was named one of the Top 25 Most Influential Women in Cybersecurity in 2019 by Cyber Defense Magazine. SC Media named her one of the 2019 Visionaries in Cybersecurity of the Last 30 Years.
Catherine has served, or continues to serve, as a corporate board member of Synovus Financial Corporation, El Paso Electric Company, Stewart Information Services, NBS Technologies, RiskSense, Belief Agency, Houlihan Lokey and CRI Advantage.  She has set up and chaired, or served on, risk, security and technology committees of boards, as well as serving on compensation, nominations and governance, energy and natural resources and public policy. In 2018 she was named one of the NACD 100 Most Influential Directors. Catherine sits on the audit committee of Women Corporate Directors, the advisory board of the Executive Women's Forum and is President-Elect of the New Mexico International Womens Forum.
Catherine's nonprofit work crosses the areas of arts, social justice and higher education. She was tri-chair of the University of Missouri's $1.4 billion capital campaign and sits on the Board of Visitors.  She sits on the board of trustees for the New York Institute of Technology. She is also a member of the Museum of New Mexico Foundation, International Folk Art Alliance and Resilient New Mexico nonprofit boards. Prior nonprofit boards have included New Mexico Appleseed, Communities in Schools, the Lensic Center for Performing Arts, the National Foundation for Credit Counseling, the Valles Caldera Trust, the New Mexico State Investment Council and the Mark Twain Research Foundation.
In 2007, Catherine stepped down from her role as the founding CEO of the financial services industry consortium, BITS, after a decade of service, to continue her work with The Santa Fe Group and pursue her passion to serve on corporate and nonprofit boards. During her tenure at BITS, Catherine worked closely with CEOs, CIOs and executives at the nation's 100 largest financial institutions on strategic issues facing the financial services industry, from payments strategies to risk management.  BITS' accomplishments under Catherine's leadership include creating best practices in more than 30 areas of financial services management.
Earlier in her career, Catherine served in several senior executive positions at Citicorp in the Retail, Bankcards, and Corporate Innovation and Technology divisions.  She represented Citibank as founding chair and president of the multi-industry Smart Card Forum.  Prior to joining Citibank, Catherine was director of corporate planning for Dun and Bradstreet, where she created and chaired the Electronic Yellow Pages and Information Association.  Catherine was also a consultant to CBS, Inc. on new technologies and international trade while she was a professor at American University's Kogod College of Business Administration.
Catherine is active politically in national and local spheres and is an advocate for getting more women and people of color onto corporate boards, into the C-Suite and into public policy.  Catherine has received many awards for her contributions to financial services, technology and mentoring of women. She received an honorary doctorate from the University of Missouri in 2007. She has co-authored four books and is a sought-out speaker at industry conferences and in the media.
Catherine is married to Paul Rooker and they live between Santa Fe, NM and Cape Cod, MA. Together they share five step-children and ten grandchildren.
John Bingaman, Public Member

John Bingaman was appointed to the State Investment Council in March 2021 by Governor Michelle Lujan Grisham.
John is Managing Principal of Iron Creek Partners LLC ("Iron Creek"), a private investment partnership based in Santa Fe, NM.  John founded Iron Creek in 2009. During his early tenure at Iron Creek, John also served as Executive Chairman of SambaSafety, a leading provider of driver risk management software and data to fleets and insurance carriers, based in Albuquerque.  Under John's leadership, SambaSafety grew from approximately 20 employees to 150 employees and grew its revenues and earnings by an order of magnitude.
John currently serves as Board Chair of Iron Creek's software portfolio companies, including CAI Software, SlickText, and Prism Visual Software.  Prior to founding Iron Creek, John was with Quadrangle Group LLC, a New York City-based private equity firm, and Salomon Smith Barney in the Investment Banking Division.
In January 2019, Governor Lujan Grisham appointed John to serve as Chief of Staff in the Office of the Governor, where he served until November 2020, taking a leave of absence from his responsibilities at Iron Creek.
John resides with his wife and children in Santa Fe.  John earned his B.A, magna cum laude in Economics, from Harvard College.
The terms of the six public members appointed by the Legislature and Governor are five-years long, and the term lengths are staggered starting with the initial appointments in 2010.
Members chose random lots to determine the following initial Council terms. Some members have been reappointed for additional 5-year terms, while others were appointed to finish the remainder of partial terms. There is no limitation on the number of terms to which a Council member may be reappointed:
Public Member Harold Lavender: 2013-2023
Public Member Tim Jennings: 2013-2023
Public Member Michael Messina: 2019-2024
Public Member Nicolas Telles: 2020 (CFO of a state institution of higher education)
Public Member Catherine Allen: 2021-2025
Public Member John Bingaman 2021-2026
Members must be confirmed by the Senate and may be re-appointed.  The public member/CFO of a state institution of higher education serves at the pleasure of the Governor, and also must be confirmed by the state senate.